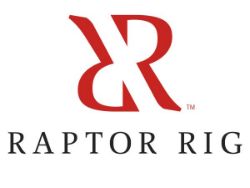 Approved
Pending
Declined
GD Auctions & Appraisals is excited to bring you the UNRESERVED RECEIVERSHIP AUCTION OF RAPTOR RIG LTD. Featuring 2019 Ford Pickups and Deck Trucks, 2013 JD 644K Wheel Loader, 2011 Hyundai HL740-9 TM Wheel Loader, (4) LIKE NEW 2019 Alta-Fab 6-Man Skidded Sleepers, (2) Denille Skidded Rig Managers Shacks, 2015 UNUSED Aspen C/B 5-Axle Highboy Trailer and T/A Booster, Fuel Tanks, Forklifts, Sea Containers, NEW and USED Shop Tools and Equipment and Much More.
Viewing will be June 25th & 28th, 2021 from 9:00 a.m. to 4:30 p.m. by APPOINTMENT ONLY, with physical and social distancing measures being observed. Please email info@gdauctions.com to setup your appointment for viewing.
This online auction is subject to a soft closing/bidding extensions, meaning any bid arriving within the last 1 minute(s) of a specific lots closing time, a time extension of (1) minute(s) will be added to that specific lot.
Auction dates
Starts:
Jun 15, 2021 02:00 PM MT
Ends from:
Jun 29, 2021 09:00 AM MT
Viewing dates
Jun 25, 2021 08:00 AM - 04:30 PM MT
Jun 28, 2021 08:00 AM - 04:30 PM MT